My painting is a marriage of my illustration of the natural world and my formal training in architecture.
I paint surreal allegories immersed in architecture and geometry.
In my current 2022 series "Sacred and Unanchored Geometries" I am exploring constellations of architectural archetypes, creating a visual vocabulary of elements and arranging them into tiny journeys that appear celestial and dream-like. To accomplish this I have collaged a large collection of tiny architectural symbols (a la John Hejduk) drawn on isometric graph paper. These become constellations in the foreground, in a relationship with one another and a celestial moon in red or blue.
---
Some of my past commissions include large-format oil and acrylic works with a similar visual arrangement, and include dreamscapes with their own native flora, fauna and geologies.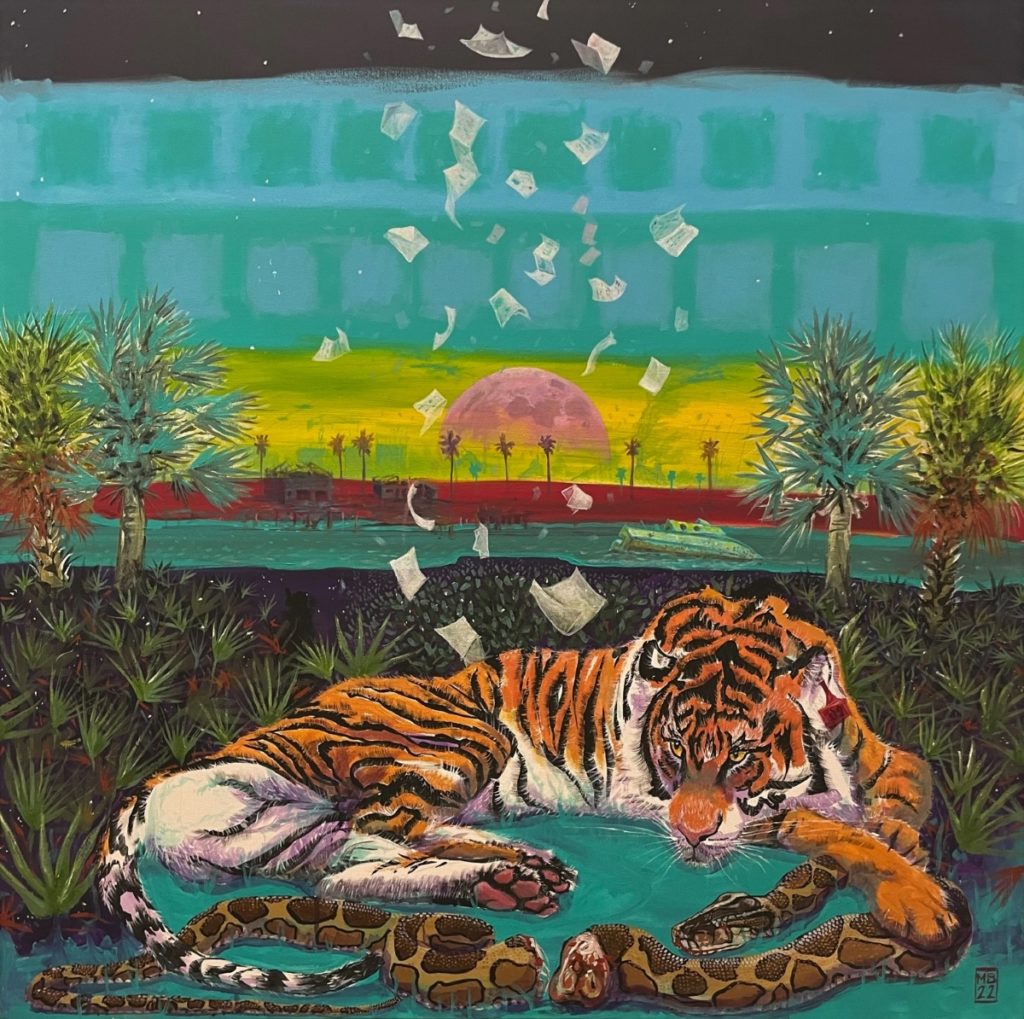 To inquire about purchasing a painting, please email mattjboyle1(at)gmail